"Tu Hindu Banega Na Mussalman Banega,
Insaan Ki Aulad Hai, Insaan Banega,
Maalik Ne Har Insaan ko Insaan Banaya,
Humne Usey Hindu ya Mussalman Banaya,
Kudrat ne toh Bakshi thi Humein Ek Hi Dharti,
Humney Kahin Bharat, Kahin Iran Banaya"
[You shall neither be a Hindu nor a Muslim,
You were born a Human and a Human thou shall remain,
The Almighty created only Human Beings,
But Humans created Hindus and Muslims,
Mother Nature created Earth,
Humans tore it into different countries]
Sahir Ludhianvi's lyrics for the eponymously titled song in BR Chopra's 1959 film – 'Dhool ka Phool' seemed as relevant for post-partition India as prescient for present-day India, where something as innocuous and personal as a meal or a marriage can incredibly, either land you in jail if you are lucky, or get you lynched if you aren't.
2021 is the birth centenary of one of India's finest ever poet-lyricist Sahir Ludhianvi who was born on March 8, 1921. His untimely death, four decades ago in 1980, leaves a vast majority of Indians who do not have more than a fleeting acquaintance with the genius whose lyrics illuminated our cinema screens and our homes for almost three decades.
Abdul Hayee was born in Ludhiana and took the 'pen name of 'Sahir'-literally meaning 'magician' and metaphorically – 'enchanting'. In consonance with the then-existing trend, he appended 'Ludhianvi' to his name to signify his place of origin.
Sahir didn't have a very happy childhood. His mother, Sardar Begum, was the 11th of 12 wives that his feudal landlord father Chaudhary Fazl Mohammad had. His parents were estranged and later divorced and his father's vindictiveness meant emotional and economic crises for the young impressionable poet. It was famously said of Sahir, that all his life, the great poet really loved only one woman (his mother) and really hated only one man (his father)!
During his formative years, Sahir was influenced by a veritable AAA-list of Urdu Poetry:- Allama Iqbal, Faiz Ahmed Faiz, Majaj Lucknawi (maternal uncle of another famous poet-lyricist Javed Akhtar) and Josh Malihabadi.
The Partition of the country circa 1947, his aversion for communalism and his association with the then fledgling Progressive Writers Movement (PWM) meant that he decided to settle in secular India (Bombay) rather than the freshly minted Islamic Republic next door, as did most of the leading poets-writers of the PWM.
The PWM was a left-leaning, staunchly anti-imperialistic collection of the finest collection of writers-poets under any single roof. Saadat Hasan Manto, Munshi Premchand, Mulk Raj Anand, Ismat Chugtai,  Krishan Chander, Rajinder Singh Bedi, Firaq Gorakhpuri, Jan Nisar Akhtar, Kaifi Azmi, Amrita Pritam, and Sahir himself were the leading lights of this movement, which wanted to strive for societal equality and give a voice to the millions of underprivileged and poor through their literature and poetry. Many poets of PWM tried their hand at writing lyrics for the Bombay Film Industry, which post-partition, was the unrivaled, undisputed centre for movie-making in the sub-continent.
A chance introduction with the great SD Burman led Sahir to pen the lyrics for his first hit song – "Thandi Hawayeein, Lehra Ke Aayein" sung by Lata Mangeshkar for 'Naujawan' (1951).
SD "Dada" Burman had a keen eye for talent and could easily spot the genius in Sahir, whose anthology of poems – 'Talkhiyaan' (Bitterness) was already published in 1944 when Sahir was merely in his early twenties. A consistently remarkable feature of Sahir's writings over his career was that his lyrics were invariably central to the film and its plot.
The 1950s and 1960s was an era, where Music Directors struck fruitful partnerships with specific song-writers like Shankar-Jaikishan with Shailendra and Hasrat Jaipuri, Naushad with Shakeel Badayuni and Laxmikant-Pyarelal with Anand Bakshi.
Similarly, Dada Burman teamed up with Sahir and in a span of merely seven years, this prolific pair of musical wizards gave us 15 films, most of them musical super-hits like Baazi (1951 – Guru Dutt's maiden directorial venture), Jaal (1952), Taxi Driver (1954), Devdas and Munimji (1955) Funtoosh (1956) and the biggest of them all – Pyaasa (1957).
Considered by many as the finest film ever made in Bollywood, Pyaasa is the tragic story of Vijay, the poet, who is unable to reconcile to the selfish, insensitive, materialistic and exploitative ways of the world. His poetry is the only vehicle for him to express his anguish and Sahir's lyrics combined brilliantly with Dada Burman's earthy tunes and Guru Dutt's cinematic histrionics.
"Jaane Woh Kaise Log they Jinko, Pyar ko Pyar Mila" (Hemant Kumar)  "Jinhe Naaz Hai Hind Par, Woh Kahan Hai" and "Yeh Duniya Mil Bhi Jaaye Toh Kya Hai" (Mohd Rafi) – are absolutely unforgettable classics, capturing mood, melancholy and pathos of the doomed poet.
Ironically, in their biggest success, lay the seeds of their interminable discord. Sahir believed that the lyricist had a more important role to play in a song compared to the music director, a view not shared by Dada Burman. This ego-clash spelled the death-knell of what could have the greatest musical partnership in Bollywood. Dada Burman-Sahir, though aesthetically compatible proved temperamentally incompatible and never collaborated again in any other film post-Pyaasa.
But the end of the association with SD Burman and Guru Dutt opened another significant avenue for Sahir. He successfully collaborated with other music directors like Ravi, Roshan, Jaidev, and Khayyam. This phase marked the initiation of a long and hugely successful relationship with the Chopra brothers – BR and Yash. Naya Daur (1957), Gumraah (1963), Waqt (1965), Humraaz (1967), and Daag (1973).
This phase also won him the first of his two Filmfare Best Lyricist Award – for 'Taj Mahal' (1963).  "Jo Vaada Kiya" and "Pao Choo Lene Do" both Lata-Rafi duets have mesmerising lyrics. However, mere two Filmfare Awards for a lyricist of Sahir's calibre is a matter of major embarrassment for an award show which claims to be the Indian equivalent of the Oscars.
The second Filmfare Best Lyricist Award he received was for Yash Chopra's Amitabh Bachchan starrer 'Kabhie Kabhie' (1976) – a fitting denouement to an outstanding career in films. Sahir's lyrics straddled diverse worlds. He was outstanding at penning poignantly romantic lyrics as he was with poems on social causes and communal harmony.
Kabhie Kabhie was similar to Pyaasa released two decades ago. Just like Pyaasa, Kabhie Kabhie too was the story of a poet – Amit. But the "treatment" was different. Guru Dutt's Vijay was a hero whose tragic travails would have the Greeks vigorously nodding in approval. The pathos that Vijay faced in Pyaasa, was more on a societal level. His chief angst was against the selfishness, hypocrisy and avarice that had embedded itself in our society. However, the travails of the poet Amit in Kabhie Kabhie were more on a personal, romantic level. Kabhie Kabhie wasn't as dark and melancholic as Pyaasa was. After all, Yash Chopra's oeuvre was romance whereas Guru Dutt's forte was a tragedy. The films were an apt reflection on the respective directors' cinematic persona.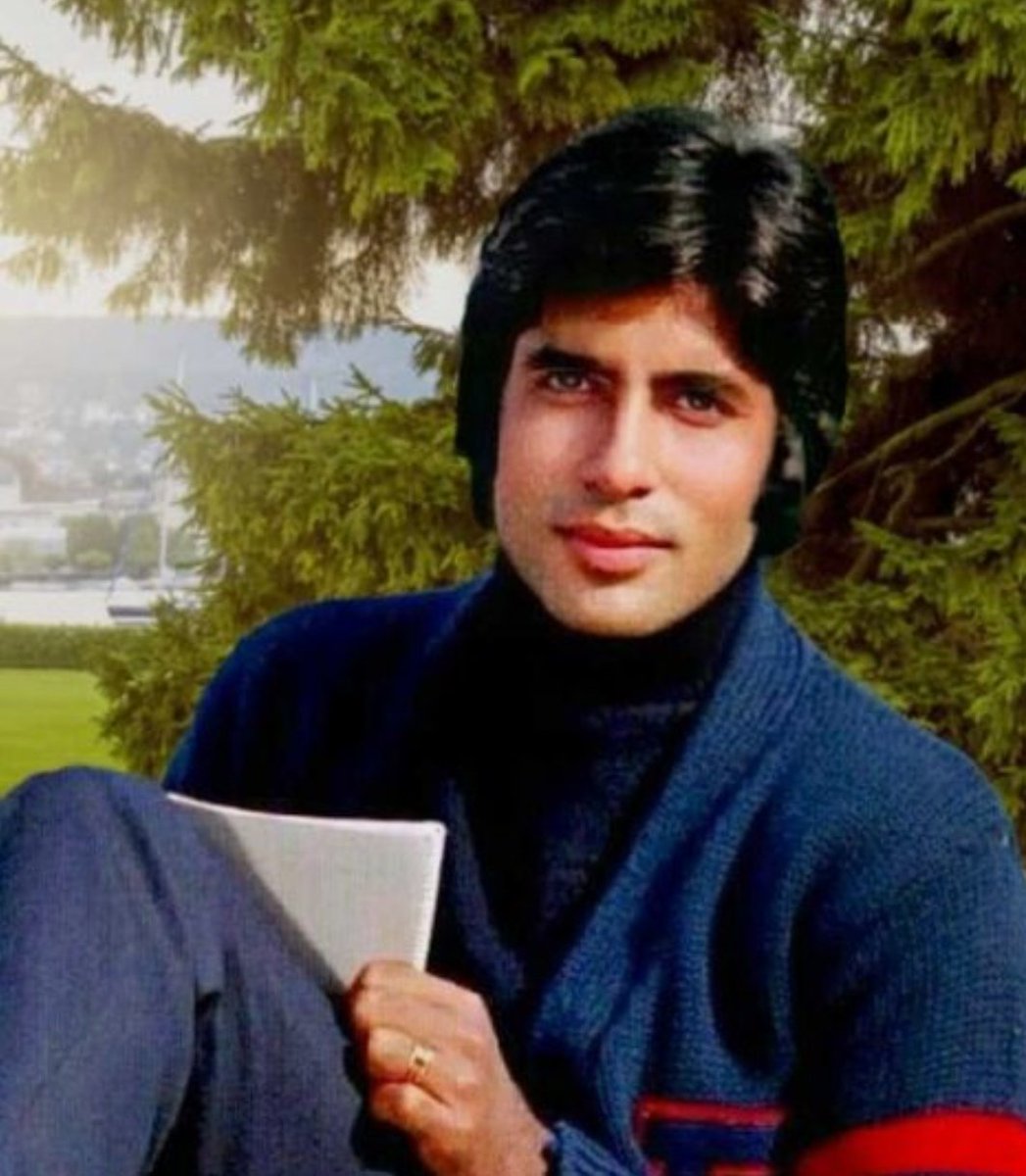 The title song of Kabhie Kabhie was the last super hit song sung by veteran singer Mukesh who passed away within months of the film's release. This remained the ultimate heartbreak song for generations of Indians.
Sahir never married. But that didn't mean that he wasn't linked to women. In a delightful irony, that only poets seem capable of, one of the earliest women in his life was Ishar – an anagram of his own pen name – Sahir!
The stories of his romantic liaison with noted writer Amrita Pritam were legion. Legend has it that they used to spend hours with each other, sitting silently and soaking in their respective company. Sahir used to chain-smoke and Amrita Pritam used to simply watch him–for hours at a stretch. When Sahir left, Amrita Pritam would alight the used butts of the cigarettes that Sahir had just consumed. For reasons unknown, they never married. Sahir was linked at various times to noted playback singer Sudha Malhotra and Urdu writer Hajra Masroor, with whom there were reports of an engagement too.
Sahir passed away on 25th October 1980 due to a massive heart attack, while in the midst of a card game with friends. He was only 59 and I wonder what would have been his life and ours too had fate not dealt him with such a cruel hand on that evening.g.
PS: I can't conclude this tribute without a small list of some of my favourite Sahir songs that have not received a mention earlier in this piece :
'Abhi Na Jao Chodkar' (Hum Dono/1961 – Jaidev/Mohd.Rafi/Asha Bhonsle)
'Ae Meri Zohra Jabeen' (Waqt/1965 – Ravi/Manna Dey)
'Yeh Dil Tum Bin Lagta Nahin' (Izzat*/1968 – Laxmikant Pyarelal/Lata/Rafi) *The only full-fledged Hindi film to feature the late Tamil Nadu Chief Minister – Dr. J. Jayalalitha. 
'Tera Mujhse Hai Pehle Ka Naata Koi' (Aa Gale Lag Jaa/1973 – RD Burman/Kishore Kumar)
'Mere Ghar Aaayi Ek Nanhi Pari'  (Kabhie Kabhie/1976 – Khayyam/Lata).
(Sunil Fernandes is an Advocate-on-Record, practicing in the Supreme Court of India. Views are personal.)